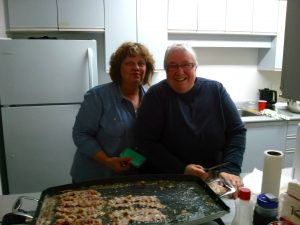 1, 2, 3 and 4 bedroom apartments and townhouses.
Some units are handicap accessible.
Units have patio or balcony
Full size fridge and stove
Venetian blinds and track lighting
Sprinkler system and smoke detectors
Washer and dryer hookups in unit
Dishwasher hookups in unit
Large in–unit storage rooms
Additional storage in secured area
Electric heat
In suite hot water tank
Gated resident parking
Community room with kitchen – can be rented for member events
On site laundry facilities
Two pets allowed
Lots of common gardens, green space, play areas
Close to park and schools
Still Creek is a mixed Income Housing Co-operative community with a diverse range of members.
Membership participation in helping run and maintain our co-op home is mandatory.
There are a wide range of roles available.
This participation keeps housing costs more affordable, and is a great way to know your neighbours.
We are close to :
(Click on icons for more details)